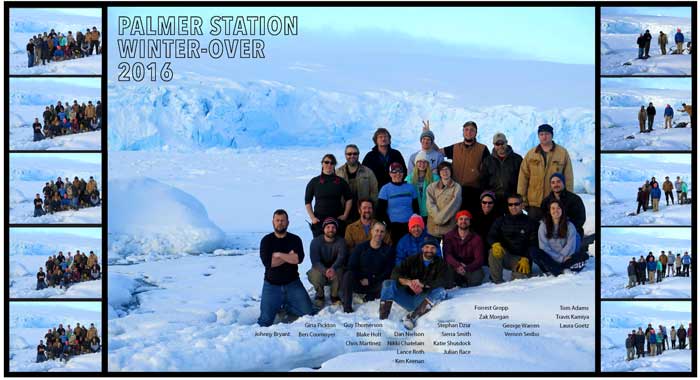 Here's the official 2016 winterover photo, which includes some interesting vignettes on each side. As for the folks, I won't bother to try and improve on the photo caption...but we have (alphabetically): Tom Adams, Johnny Bryant, Nikki Chatelain, Ben Cournoyer, Stephan Dzur, Laura Goetz, Forrest Gropp, Blake Holt, Travis Kamiya, Ken Keenan, Chris Martinez, Zak Morgan, Dan Nielson, Gina Pickton, Julian Race, Lance Roth, Vernon Seribo, Katie Shusdock, Sierra Smith, Guy Thomerson, and George Warren (original photo, 407 kb).
---
Here's the 2016 midwinter greeting card...there were a few more folks around then.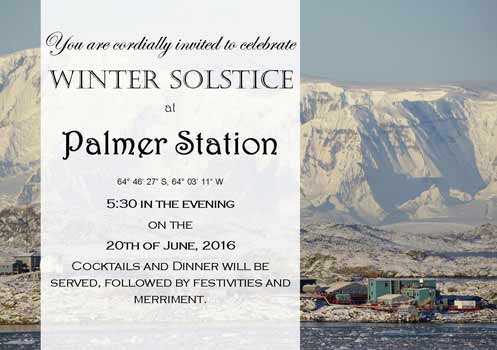 Above...the official winter solstice dinner invitation and the menu.
The table set for the big event.
The winterover photo came from Ken Keenan, the other photos on this page are from Julian Race.